Support Roy and MIRA!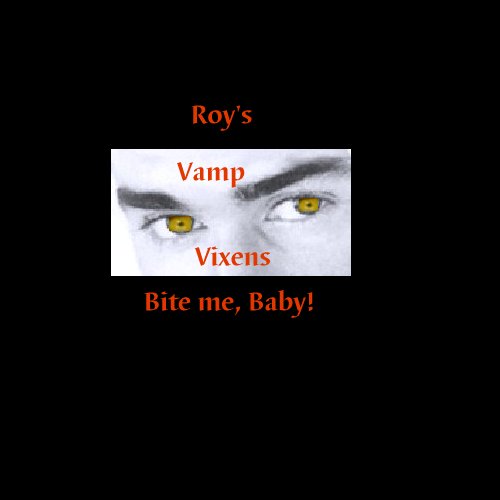 Pic is larger on shirt then picture
It reads Roy's VampVixens Bite me, Baby!
These shirts are black, short sleeved, crew necked, 50/50 and come in small-3x and 4x can be special ordered if needed. The price for all sizes is 20.00 American and 4.00 S&H for US domestic. I will ship internationally for additional S&H. Anything over the cost of production will be donated to MIRA in Roy's name.
To order, send an email to Dkraptur@aol.com stating the size wanted,you screen name and address.
PLEASE MAKE CHECKS OUT TO LISA CLEVENGER
My mailing address is:
Lisa Clevenger 3315 Harvard Dr Arlington, TX 76015 USA
We will take orders until April 15th then the printers will beign to print. Orders will begin to ship on April 30th. We need a minimuim order of 24 shirts to be able to make the 20.00 price and printing deadline by CQS 4. An option for Con delivery is aviable.