CQSIII Memories
This is a page for all the Vamp Vixens to share their CQSII memories with the public at large. All pics are used with premission and photographer will be credited. I will do my best to identify the folks in the pics, but as Roy's suprise appearance fried some important circuits, I may not be able to. If some one in a pic is not identified correctly, please email me at dkraptur@aol.com with the correct info.
A shirt from the Vamp Vixens and one from the Harem were signed by the attendees and given to Mr. Dupuis in apprecation of his great talent and the sacrifice he has made to LFN fans for four years to bring Michael to us every week. We hope he enjoys them in the spirit in which they are given!
On to the Pics!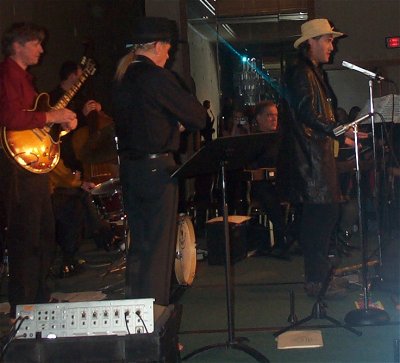 Roy's impromptu appearance and (sob!) farewell speech during Don Franks rockin' second set. Fabu pic courtesy of Noth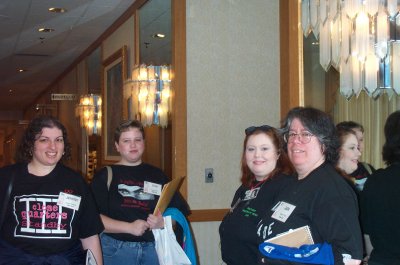 Some of us gals hanging in the hallway. In the CQSIII shirt is Jennifer AKA LFNfansbrough, in theVamp Shirt is MadameC,next to her is me, Grand Duchess Sukh, and Next to me on the end is Grand Duchess Jade. Pic by North.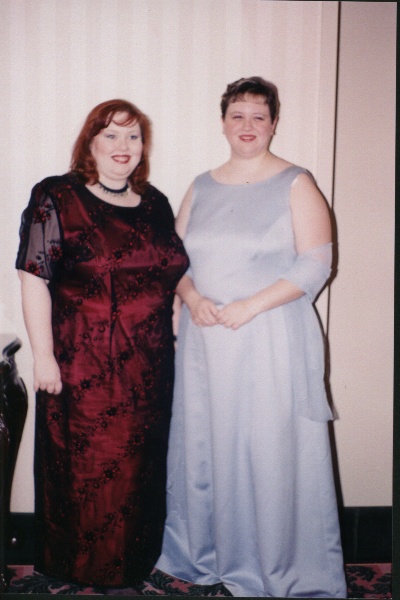 This is the Founder of the Vamp Vixens, Lady Sukh, and the listmistress of Missions Unlimited, the Fabu MadameC, on Anomly Night. Pic courtsy of Stacy AKA Nikspy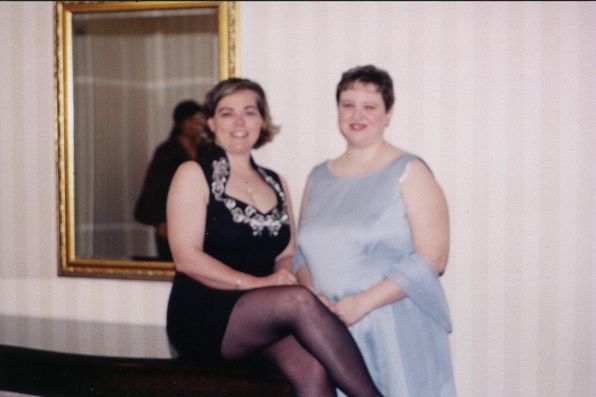 MadameC and Stacy, AKA Nikspy lookin' good in their Anomly Award dresses! Pic by Nikspy.