Anthony Stewart Head does Dallas
Anthony Stewart Head was at the Zeus Comic and collectibles store in Dallas, Texas on May 19, 2001 He was a total delight and we were privledged to meet such a gracious and handsome guy

The pics are provided by Shannon McCravy and you can contact us for permission to use these on other sites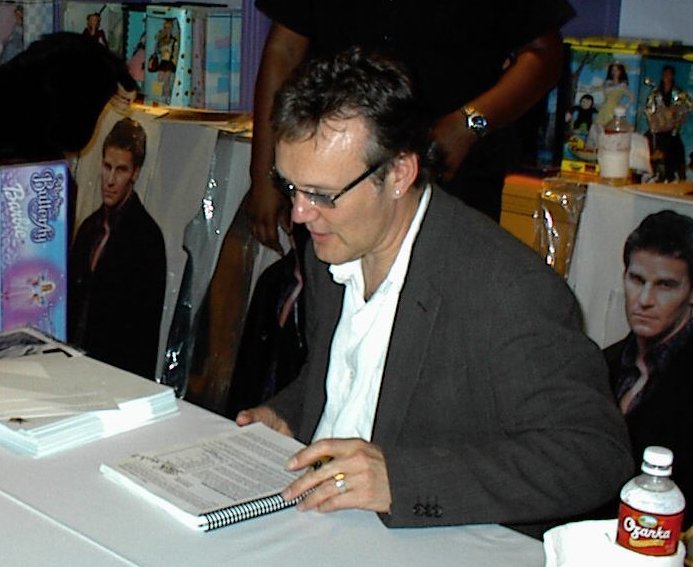 ASH checking out our book, Alternate Reality Romance Guide. He was impressed we wrote a book :). Note he's a lefty, like me, Sukh!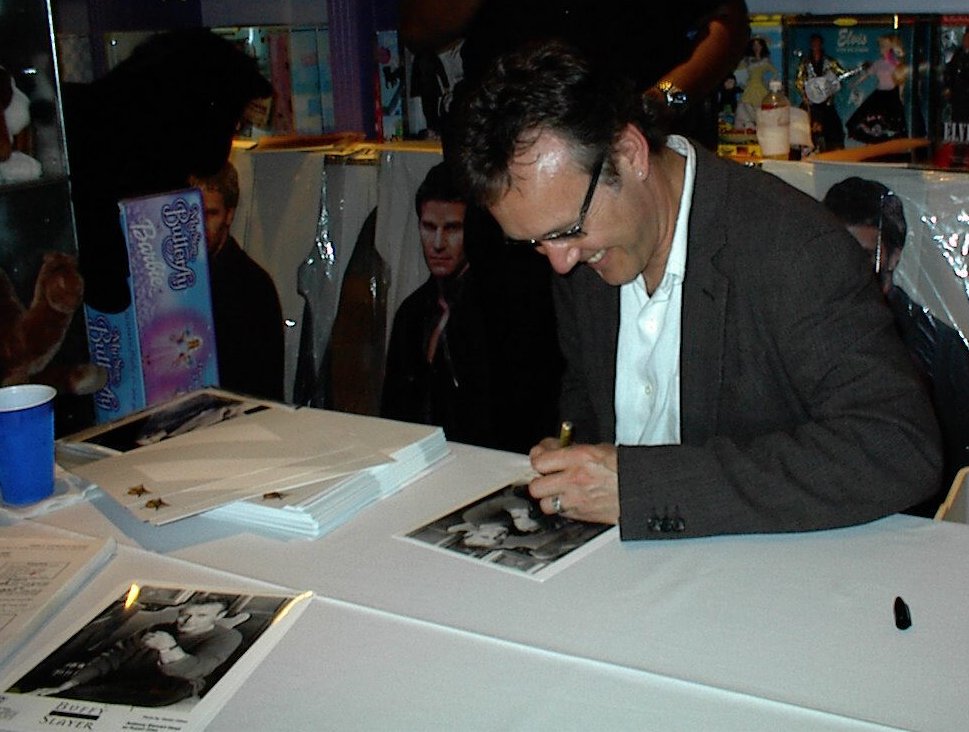 Made ya laugh! What a wonderful smile he has!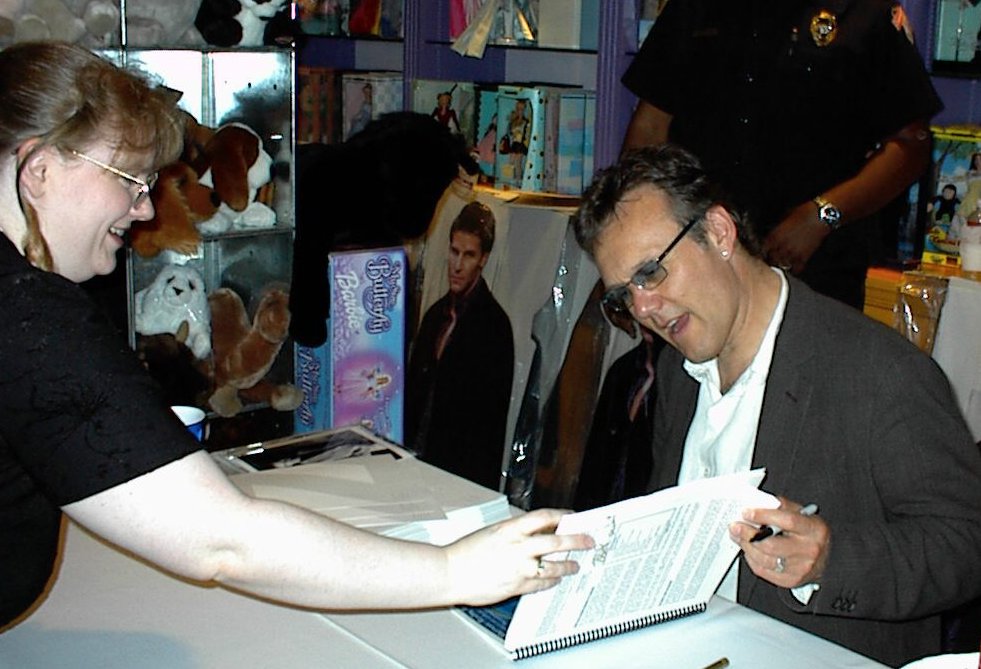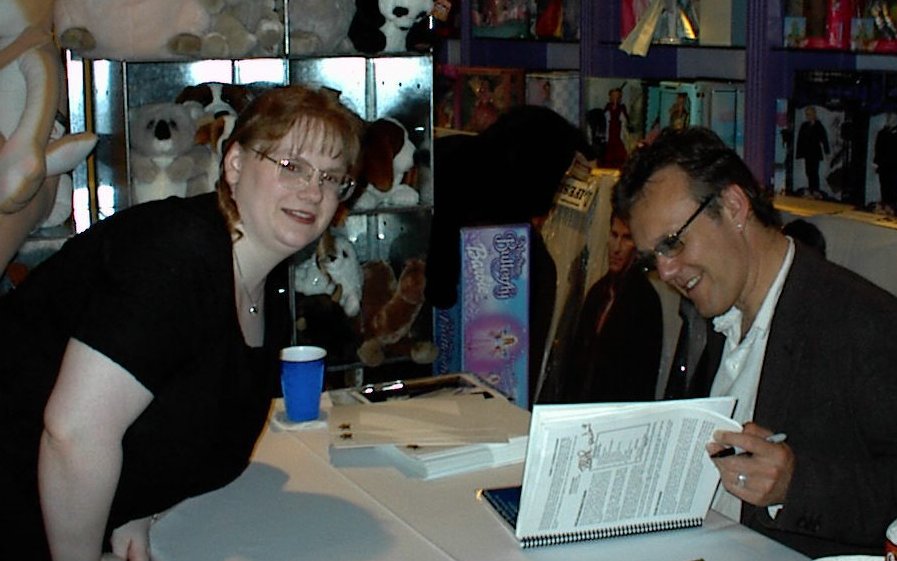 My co-author and Vixen, Kay letting ASH check out her copy of ARRG.How cool is that?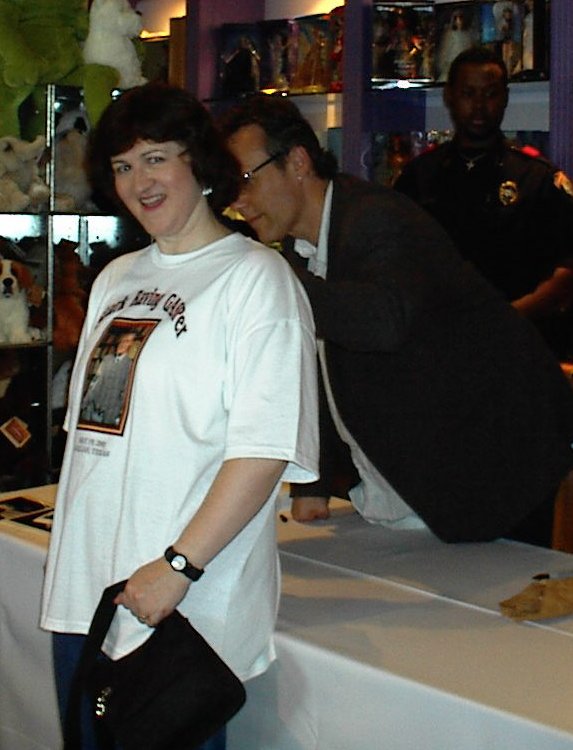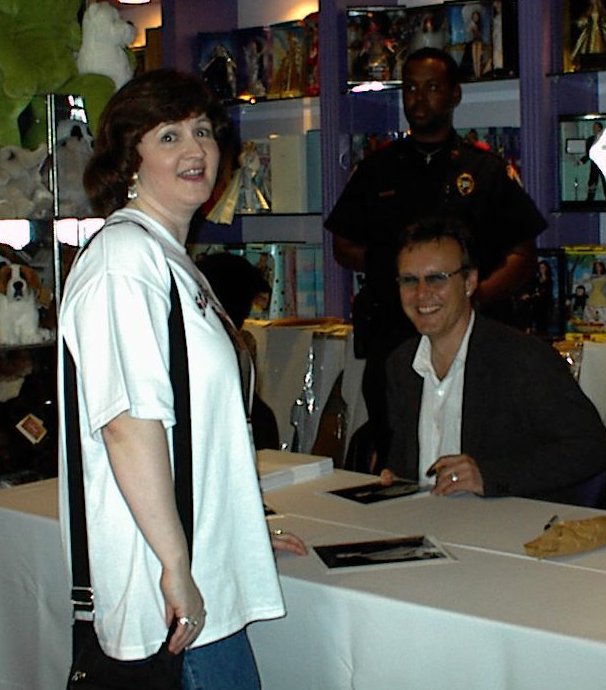 JBG came from Arkansas to meet THE MAN. Here he signs her shirt as we call out off camera , "Does it tickle?" Right after we did that ASH laughed and said something to her and she grinned from ear to ear. The second pic was a fun ASH saw a camera and looked up and grinned kinda thing. He has the most nummy smile!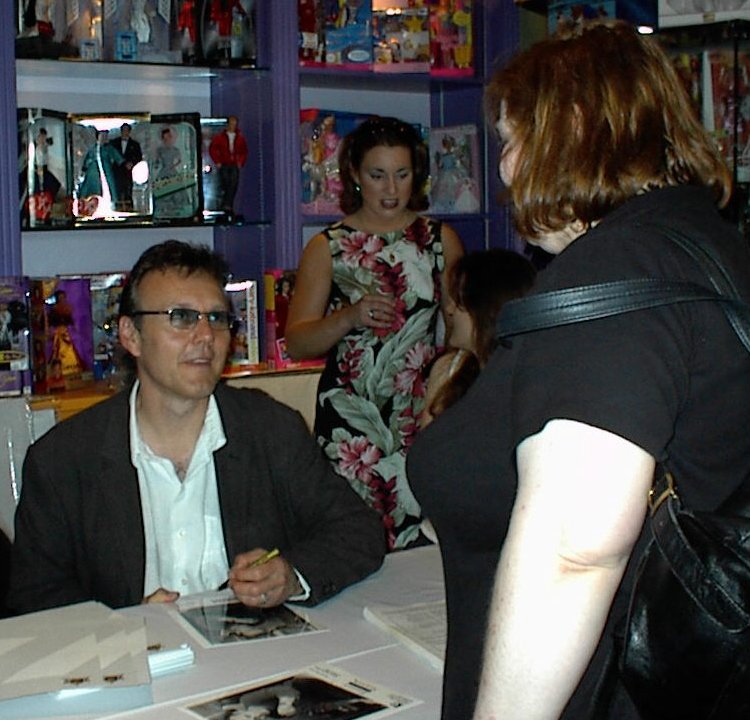 My ASH encounter. I was pretty much having a great time!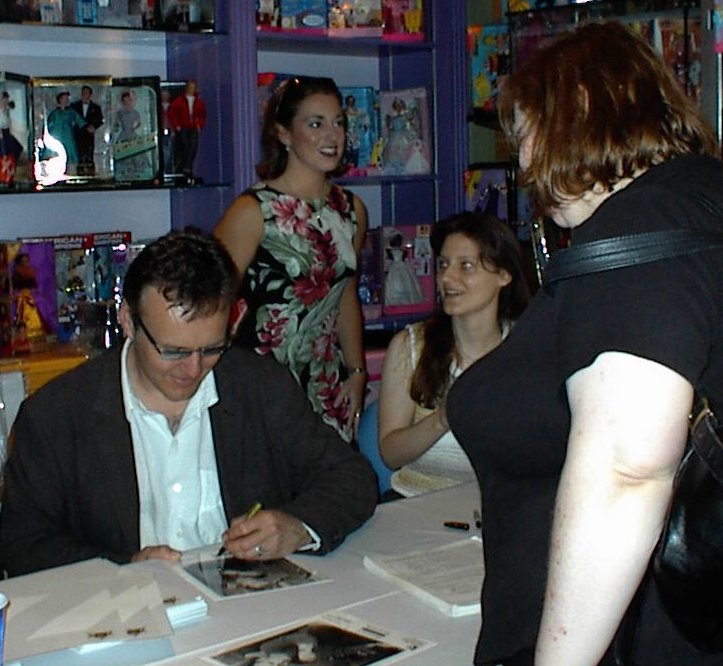 More of me meeting ASH. He was really gracious and fun to speak to.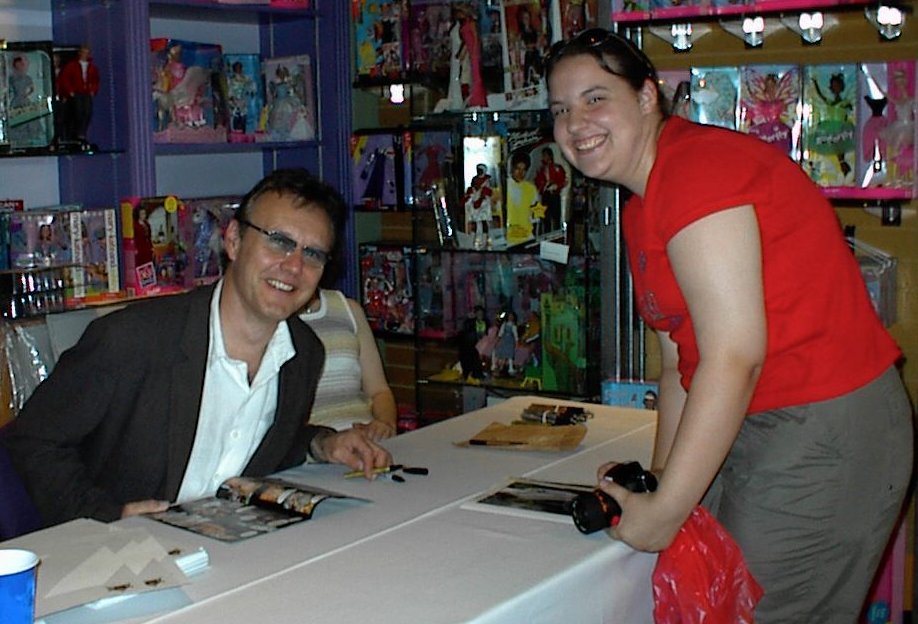 This was Windy's 16th and she was tickled when he autographed her comic 'happy 16th'